Everybody knows I LOVE the Mossy: She is my inspiration and and the reason I ever loved fashion, if she wasn't around, my love for fashion wouldn't be around, so I decided its time to do my most favourite outfits shes EVER worn throughout her years as an international style icon. I am going to start with the first 5 Kate Moss ensembles I absolutely adore, I have more than 20 on my computer which I will post every week. Enjoy looking at the first 5: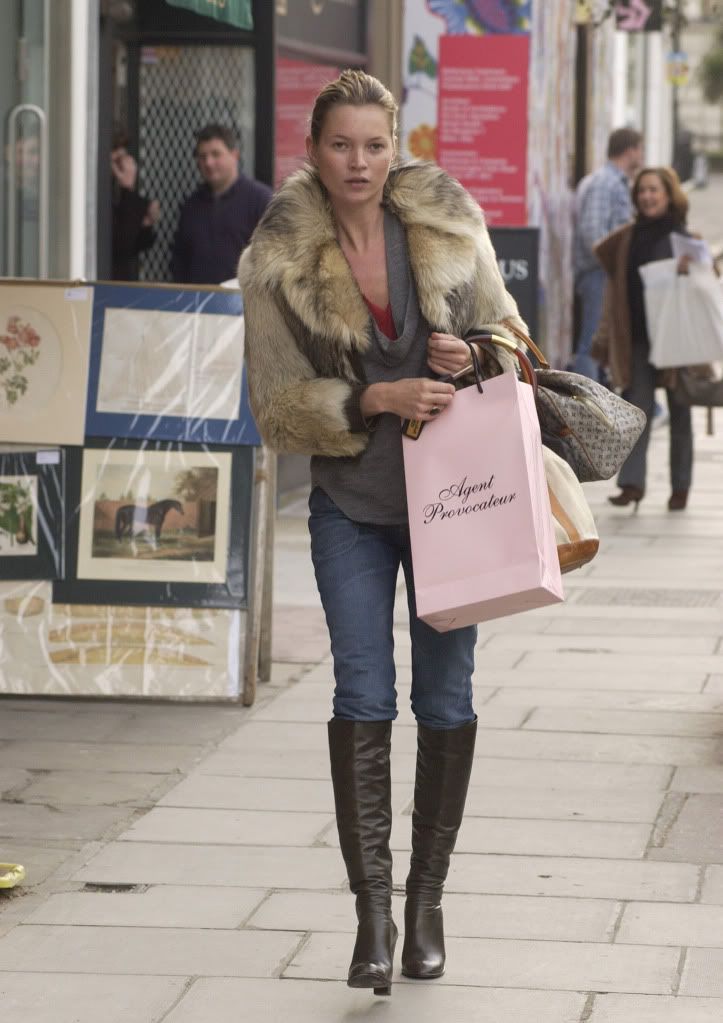 Look 1: Yes I know shes wearing fur here and its probably real but this is really one of my most favourite looks on Kate ever. She looks effortless and comfortable, the high neck screams rock star and her face looks fresh and understated. Natural is always best on Kate.
Look 2: Wow! Red never looked so good- another amazing and natural look from Kate- sporting a tan and wrap around glad sandals, I adore the red contrasting with the pale blue and the black. She looks SO young and fresh here.
Look 3: Ooo heck! Another fur- I must say something I have noticed about Kate is, she has an eye for picking a good coat, fur or not. (and i don't agree with wearing real fur) She always looks snug as a bug and chic at the same time, shes actually making me look forward to winter! I LOVE her moccasins- Kate was wearing these long before anybody else was. I have some in black, I only brought them because of Kate. (Geek I know)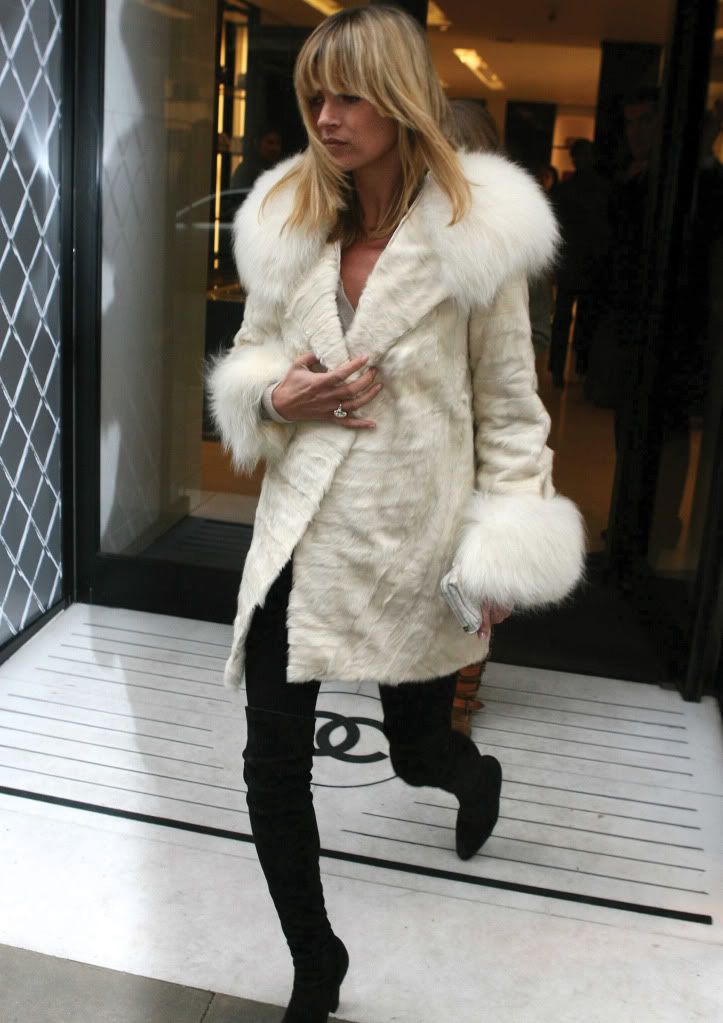 Look 4: Stepping out of Chanel (I wonder what she brought?) that coat is AMAZING! Love her fringe, and her thigh high boots- again I have some the same, only because Kate made them look so dam good!
Look 5: This is one of my favourite Mossy looks EVER! That cape is fantastic rocked with black and white stripes, her trusty ankle boots and leather skinnies. Kate again wore leather 'wet look' skinnies before anyone. What a babe, and a style genius.
Watch out for many more mossy looks over the next few days- This blog will end up looking like a moss shrine but o well, my bedroom is, so why not my blog aswell lol.
Source: Katemossonline