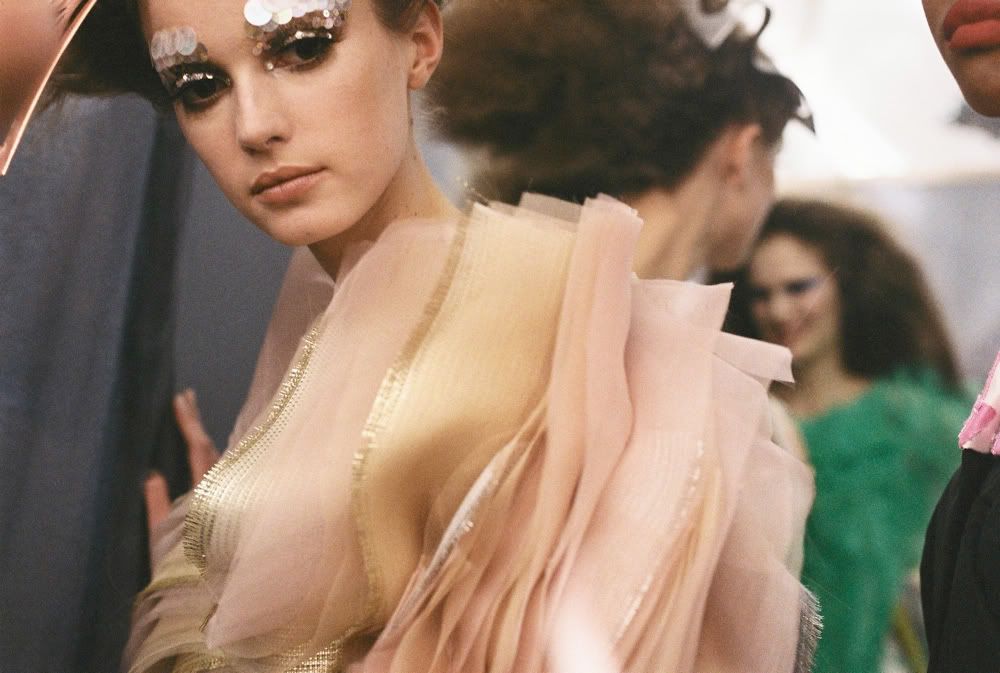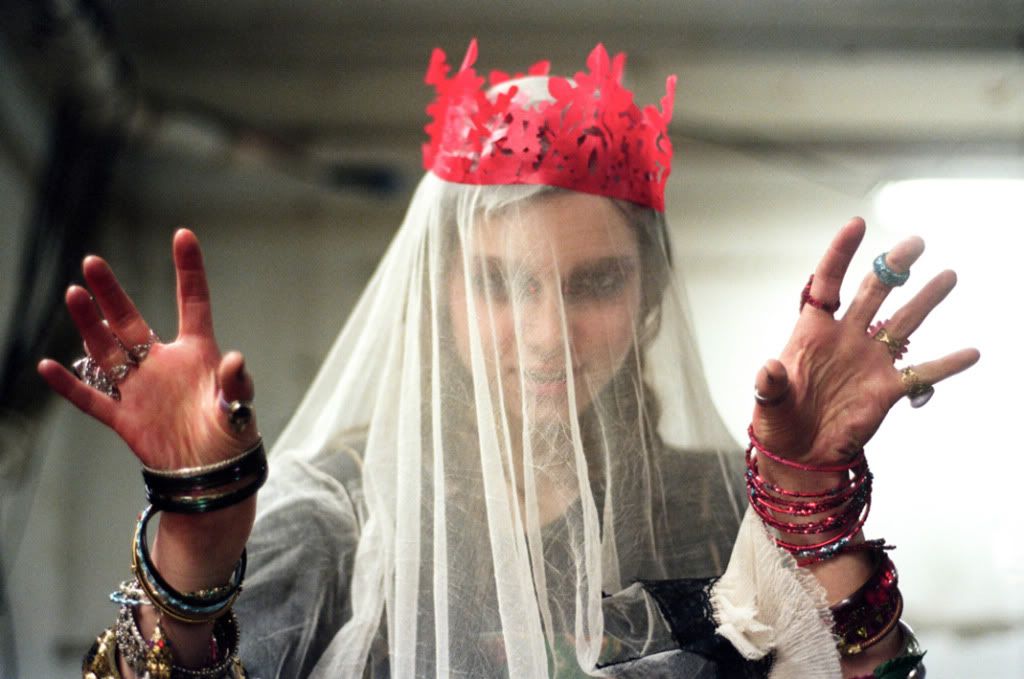 Kasia Bobula, a ridiculously talented London based fashion photographer (& one of my most favourites) has decided to collaborate with equally gifted photographer Holly Nay providing a striking publication, which captures their most intimate and vibrant backstage photography. 26-year-old Kasia, who originated from the beautiful and charming city of Warsaw, counts backstage photography as one of her favourite pastimes. The Polish photographer, who also contributes for Dazed Digital, uses her time at Fashion Week to capture beautiful scanty clad models loitering around backstage in extravagant high-end design ensembles. However, Bobula claims in the midst of an extremely crowded and fast paced environment it becomes hard for a photographer to work but she admits, 'It almost becomes a hunt for the right moment. And when it's right, it can be very, very beautiful.' Kasia's work is often intimate & personal, presenting images that engage with her subjects, as if in conversation.
Besides fashion the young freelancer also enjoys capturing the 'outcasts of the city' and is 'fascinated with tower blocks and the seemingly grey architecture of Eastern Europe' photographing gritty realism in its true form; a far cry from the beauty of fashion. Kasia claims there is no division between the grim and the glamour of fashion, claiming that the downright frank can be just as beautiful. Kasia puts this inspiration down to her mother who also had a talent to create an atypically beautiful image. Aside from her mother, Kasia also adores classic photographers such as Sally Mann, Ed van der Elsken and Irving Penn.
Above, I have picked some of my all time Kasia favourites, which I have kept on my computer for some time hoping I can find an opportunity to show them off & both blogs won't go a miss! She captures that personality & rare miraculous authenticity in fashion I continue to truly adore..
To own a piece of Kasia's backstage photography go to:
http://beachlondon.co.uk/product/holly-and-kasia-an-ida-rhoda-book
Follow Kasia's charming work on her blog –
http://kasiabobula.blogspot.com/
& also check out Holly Nay's equally as beautiful photography at
http://www.hollyhay.co.uk/